Cement test method Cem II 42.5N / EN 196-2
2017 and onwards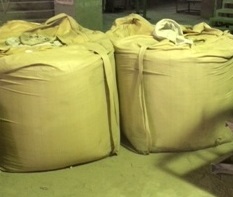 CaO     %  52.0
SiO2    %  27.0
Al2O3  %  6.5
Fe2O3 %  4.5
MgO    %  5.0
SO3    %  3.0
Cl-      %  0.10
Loss of Ignition % 10.0
R2O = Na2O + 0.65K2O % 0.75
Insoluble residue % 13
Physical and Mechanical Properties
Finess test / EN 196-3
- Blaine
- Sieve residue 0.09mm
Cm 2/g % EN 196-3 3500 / 10
Setting of  time
-Initial set
-Final set 196-3/60 / 350
Soundness (leChatelier) mm EN 196-3 /10.0
Compressive strength
-2 day / MPa EN 196-1 / 10.0
-28 day / 42.5
Cement II 42.5R is slightly different.
Loss of Ignition: 8.0
SO3  3,5
Insoluble residue : 12,5
Compressive strength 2 day 20.o
We can also deliver steel for constructionPayment by LC / Fob Only (Vietnam)
The seller doesn't demand any down payment Certificates and pictures on request.
We are very particular about our relationships (both Buy and Sell)
and we do not push trades on an open basis.
For Buyers,
In fact our reputation is that we trade in a most ethical manner and with great integrity  
This includes undertaking due diligence and ensuring
that we minimize any risk of being caught by fraudulent traders
We have suffered by sending out offers that have been used as pure shopping check points
and this is why we insist on LOI .
If U are unwilling to provide basic information then we would rather pass on the possible business.
The above may seem tough but it is our way of protecting our good name in a very unscrupulous market
Mail to.
roosjen@hotmail.com
Greetings
N de Roos

Similar topics
---
Permissions in this forum:
You
cannot
reply to topics in this forum