Gaat U op vakantie naar Indonesie en hebt u een gids nodig?
Tevens een auto dat kan goedkoper dan U denkt. Ik kan u helpen om de juiste mensen te regelen die U rondleiden.
Tevens een woning met garage huren kost je gemiddeld 2,500 euro per jaar of  +- 200 euro pm.
Dus ook voor uw vakantie kunt u kiezen voor een villa of huis. Ipv altijd maar terug naar uw hotel vol vakantie gasten. Vaste lasten en levens onderhoud zijn dan ook aanzienlijk lager.
Alles heeft natuurlijk een prijs en is afhankelijk van uw eisen en omgeving.
Ook met een groep kun je dus wat goedkoops huren met zijn allen, alles voor een maand of 3 weken dat is veel goedkoper dan een hotel. We kunnen uw foto's sturen huis of villa wat u de vakantie weken betrekt!
Wilt U een niet al te groot huis kopen kan ik bemiddelen waar u bijstaat, een woning kost rond de 45000 euro.
uit zicht over Bogor en de bergen. Plannen bv het kopen van een Hotel of een Penthouse, Huis,
aan zee om kamers te verhuren en er zelf ook wonen er zijn zat mogelijkheden.
De Indonesie wetten kunt U vergelijken met 1970 in Nederland je moet gewoon wel de weg weten om b.v een kleding zaak , bakkerij, restaurant, etc op te starten.
Bijna nergens voor heb je papieren nodig om een zaak te beginnen.
In iedereen heeft U een kruiwagen nodig om iets te beginnen en dat is in Indonesie eerst echt wel nodig.
Ik kan u helpen met u verbijfs vergunning of tijdelijke b.v 6 mnd per jaar.
Wil U meer informatie ?
Mail me:
roosjen@hotmail.com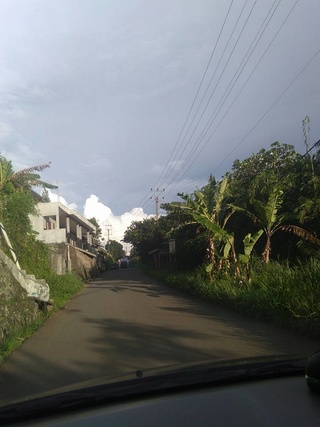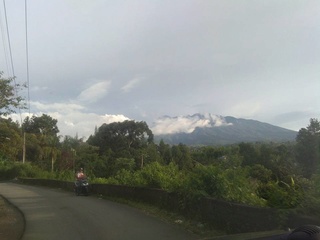 ---
Permissions in this forum:
You
cannot
reply to topics in this forum