Jakarta Amsterdam Trader
PT. Multi Maritim Indonesia. Maninng Crew.
We know that many shipowners and managers were struggling to find a reliable crewing agency in Indonesia that ensures the proper quality. PT. Multi Maritim guarantees that to ship owners.
Siup / licens 510.41/028/03372/DPMTSP/2017. Mail to:
roosjen@hotmail.com
Connects entrepreneurs from the Amsterdam and Jakarta metropolitan region with foreign countries.  
We establish contacts between delegations from various countries and sectors
with entrepreneurs from Amsterdam, Jakarta and surroundings.
To complete all kinds of deals also in the real state business!
We also organize trade missions abroad, particularly to Asia.
Team Indonesia and in the Netherlands.
We also 16 years cooperate with ship owners, shipping company ,
We are an agency who cooperate direct with ship owners and independent crewing agency .
We accept every applicant, especially sailors and process applicant data,
Dutch Manning Crew Office In Jakarta and the Netherlands.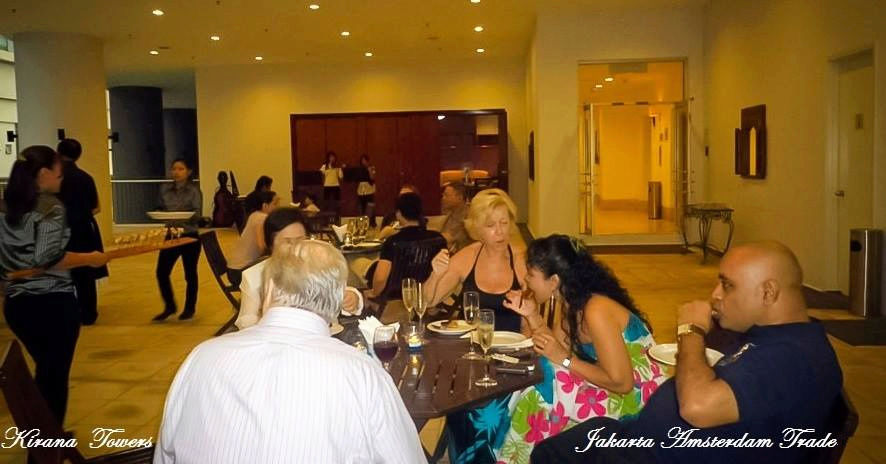 Also we sell under mandate:  Scrap Ships - Spare Parts - HMS 1/2 - Coal .Miss: Tutih Aya.
Manning Crew.
Graha Grande Residence.
RT.05 - RW.07 Kel sukaresmi kec - Blok C.
Bogor - Jakarta - Indonesia.
Mail us if u are in need of Crew, Miss Tutih,
Email:
roosjen@hotmail.com
Mr: N. Roosjen.
Dutch Counselor.
Headquarters 1  
Graha Grande Residence.
RT.05 - RW.07 Kel sukaresmi kec - Blok C.
Bogor - Indonesia.
Netherlands
Only by mail or invitation ask us for our phone number.
Mail:
roosjen@hotmail.com
Drachten (Friesland)
Web: http://www.jakartaamsterdamtrade.comSupply crew
Segment, such as: Gas, Chemicals, Oil, Cargo - Bulk - Container, Tug and Barge,
Supply - DP, Cruise - Yacht, Fishing, Offshore, and so on.
We serve all types of vessels and operations in demand by the ship owners who need all ranks of seafarers such as Master, Engine Officer and Deck officers, Ratings engine and Ratings deck, Hospitality crew, Experts crew, Fishermen crew, and Cadets.
Crew requirements based on the needs of management for ship operations.
Ship deck : Master, Chief Officer, 2nd Officer,3rd Officer, Boswain, Able Seaman Ordinary Sailor, Mess Boy, Steward, Cook , Deckhand, Ice Master, Utility etc.
Engine : Chief Engineer, 1st Engineer, 2- Engineer, 3- Engineer, Fitter, Oilier, Wiper etc.
Hotel : Housekeeper. Asst House keeper, Cabin Steward, Linen Valet, House Keeping Cleaner, Waiter-tress, Crew steward, Room service, Attendant, Bar Tender, Bar Waiter-tress, Laundryman.
Offshore: Rig Superintendent, Tool Men, Driller, Asst. Driller, Derrick man, Floor man, Roustabout, Mud Boy, Mechanic, Electrician, Cutting Catcher, Welder, Helpers, Mechanic, Rigger, Motorman, Deck and engine marine officer, Paramedic, Material man, Crane Operator, Dozer Operator, Forklift Operator, Camp. Boss-Supervisor Helper, Cook, Baker, Mess man, Gallery Store man, Laundry man, Radio 0perator, Fitter etc.
We are responsible for all expenses incarred by the owner and the owner's representative who has issued the cost for crew process if any of our crew we are in violation of there contract or breach the crew agreement.
We care about all aspects and carefully in accept the candidates.
All crews have good communication skills in English and ready for hard work, honest, and responsible, loyal, polite, friendly with other nationalities.
All Applicants have police clearance and want no bad legal records, have genuine documents.
And so on.
We stil offer our services to the seller or the buyer as needed by the customers.
consultations - advice - scrap ships seller - spare parts - coal - crewing
Should you need our services then please contact us at any time.
We are also on LinkedIn :
https://www.linkedin.com/in/jtraders

---
Permissions in this forum:
You
cannot
reply to topics in this forum